SPU: IFNWABTB2ED
If you pick 6pcs or 12pcs option, we will sent you mix color item, thanks for your understanding.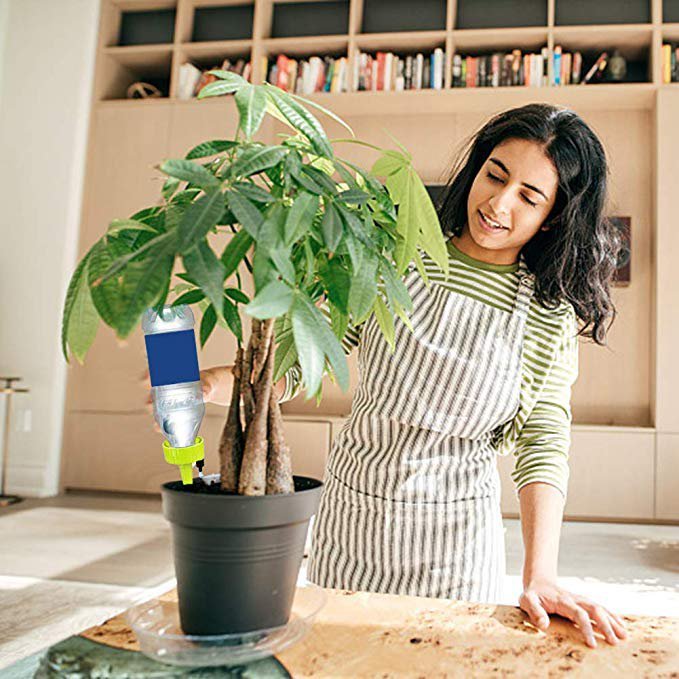 FEATURES:
⭐Worry-Free Plant Watering: Just what your plants needed! Auto plant waterer is a good assistant for the indoor or outdoor gardening ,Nice to be able to make sure plants are watered while traveling.

⭐Adjustable Switch: Automatic watering spikes with slow release control valve switch, it can be adjusted from 0s/1drip to 90s/1drip,slow release drips lasts 1-15days.Enjoy your Vacation, Leave your plants to us!?

⭐Compatible Bottles: Plant watering stakes are compatible with most plastic bottles with diameter 0.7-1.1inch inner such as Coca-Cola bottle and other Costco brand water bottles.

⭐Easy To Use: A super easy setup! You can easily install them according to the instruction. Without any tedious installation, all you need to do is tighten the drip irrigation watering devices, and then insert it into the soil, No need nail and No danger.